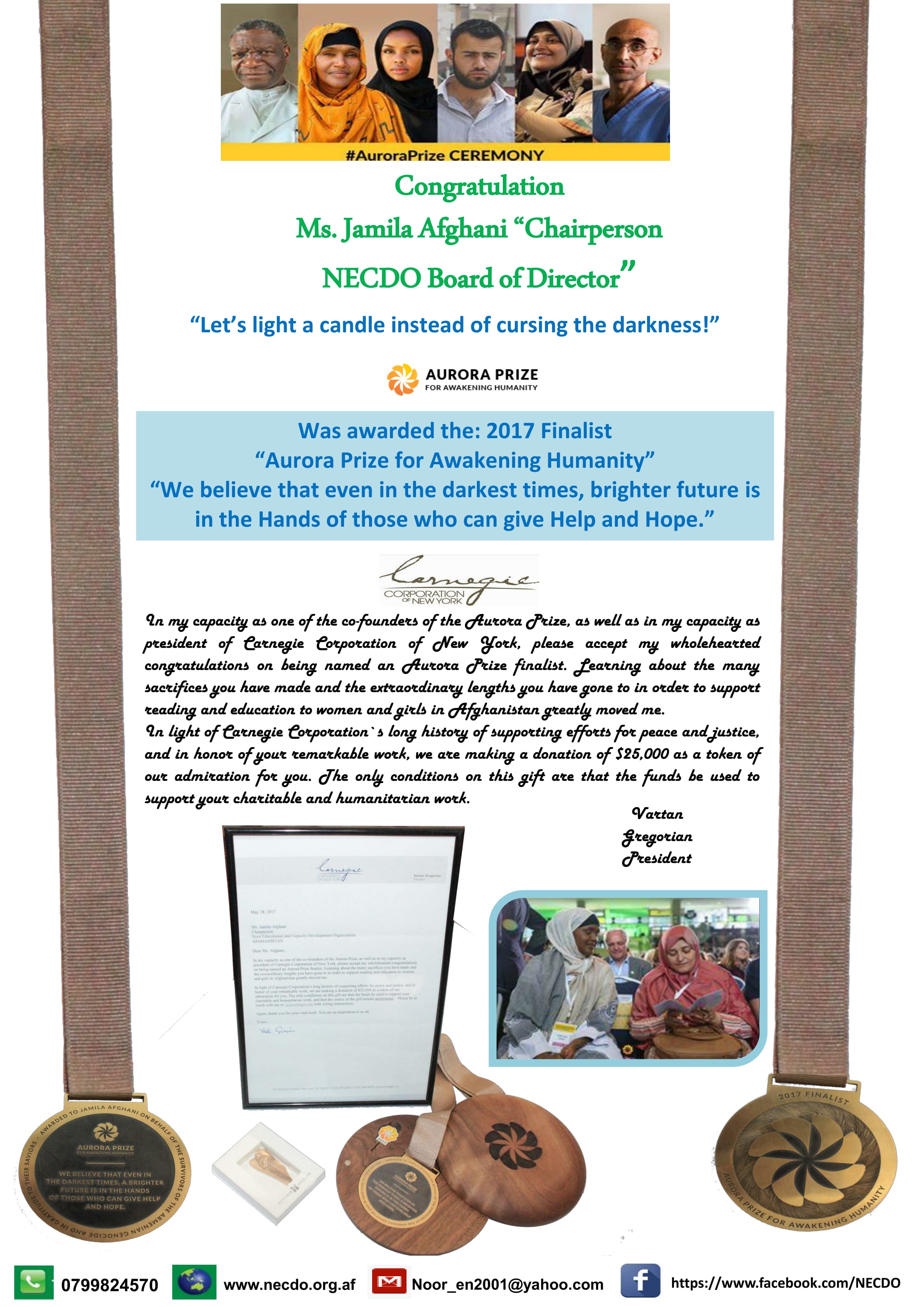 Dear Dr. Kakar,
Thank you for informing me about this wonderful development.  Please convey my congratulations and warm regards to Ms. Jamila Afghani.  Her hard work deserves all the recognition bestowed on her.
Wishing you continued success in your endeavors.
Best Regards,
Filiz Odabas-Geldiay
Executive Director
International Association for Human Values
filiz@iahv.org | 202.246.7164 I www.iahv.org
—————————————————————————————————————–
Dear Sir,
First of all I would like to convey my congratulations to you and Deputy Minister Jamila Afghani for the recent award! In these difficult days, more so than ever, shining beacons of peace is what this country needs.
Best wishes,
Maira
Maira Kuppers | Joint Analysis and Policy Unit | United Nations Assistance Mission in Afghanistan (UNAMA) |
* kuppers@un.org |  (  +93 728426048 / +93 799862401 | Intermission: 177-6228