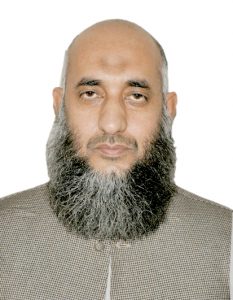 Dr. Fazal Ghani Kakar
Executive Director (NECDO)
Mr. Fazal Ghani Kakar son of Mulawi Mohammad Hanif Kakar was born in 1352 in Nangrahar Province (Located in East of Afghanistan).  After he finished his early studies he got his BA degree in Islamic Law from the Islamic Academy of Science and Technology. He did his Master degree and PH. D in Islamic studies and Sharia Law from Peshawar University in Pakistan. In 1997 he founded an organization by the name of Alfajr in which he helped and trained Afghan youth for about 20 years in Pakistan Refugee camps and within the country (Afghanistan).
In 2003 he joined NECDO (Noor Educational and Capacity Development Organization) a national Afghan organization working in Education, Capacity Building, Islam and Human Rights and Peace and Reconciliation.
In result of his work with Ualama under the RUPR (Role of Ulama for Peace and Reconciliation) he found the Afghanistan Nahdhatul Ulam, (NUA) which is rapidly growing in the country and Ulama from almost 15 provinces of the country have become the members of this organization.
He work for the peace and brotherhood of Muslims and the unity of the Ulama and a durable peace restoration in Afghanistan is one of his noble missions.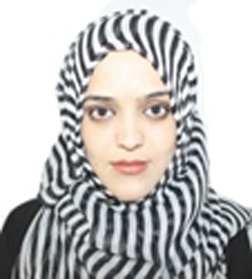 Parina Jahid
Program Director
Parina Jahid is a young woman who completed her BA in Sharia Law at Kabul University. She has been volunteering for several young activist organizations since she graduated from school. Her knowledge of monitoring, designing projects, training new staff, and coordinating with the staff in different departments for each project is a skill that she acquires. Currently, she is working in NECDO as Program Manager and has been working committedly for the past 6 years. Her growth in the past few years have been remarkable. She has undertaken roles that require a lot of great managerial abilities.
Parina has a unique outlook to life and her work. Some qualities that distinguish her from others are the following: organized prioritization of work, effective ability to communicate, a leader in need, and cooperative working skills. These are qualities that have played a significant role in shaping Parina into the women that she is today. Her abilities have been showcased in multiple projects and her drive has been unending. Parina has proven time and time again her passion to work hard and with a relentless passion.